Welcome to SordidSoupMusic...
We write and produce music in various styles for Film/TV, Ads and other visual productions. Whether instrumentals, male and/or female vocals, soundscapes, folk/melodic, indie/rock, world-music styles or influences from Latin America, we can deliver the song to fit the bill. We have a library of original compositions available, but also produce bespoke music to briefs, often in as little as 24 hours. We pride ourselves in producing quality 'music with attitude'.
---
Feature: Now showing (2022) on Netflix, Gentefied - Yessika's Day Off.
Feature: Bespoke (Indie Rock) composition that was shortlisted for a TV political thriller series (US) called Operating Naked set in the 90's.
Feature: Rework of a 'public domain' traditional Angolan folk song. 2022 Theme music for short film, 'Blood, Sweat and Tears' by Chris Jones and directed by Kristjan Knigge.
Feature: This bespoke composition was the runner-up for an ad campaign (well known International Beverage Brand) for Euro 2012 Football in Poland/Ukraine.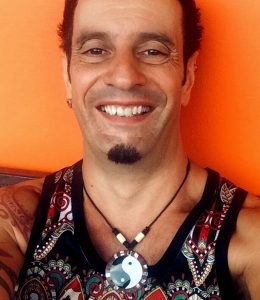 Pietro 'Peyoti' DiMascio
(Writer, Composer and Producer)