Welcome to SordidSoupMusic...
We write and produce music in various styles for Film/TV, Ads and other visual productions. Whether instrumentals, male and/or female vocals, soundscapes, folk/melodic, indie/rock, world-music styles or influences from Latin America, we can deliver the song to fit the bill. We have a library of original compositions available, but also produce bespoke music to briefs, often in as little as 24 hours. We pride ourselves in producing quality 'music with attitude'.
---
Feature: Bespoke (Indie Rock) composition that was recently pitched and shortlisted for a new TV political thriller series (US) called Operating Naked set in the 90's due to be broadcast 2020.

Feature: This bespoke composition was the runner-up for an ad campaign (well known International Beverage Brand) for Euro 2012 Football in Poland/Ukraine.
Feature: Rework of a 'public domain' traditional Angolan folk song. Theme music for short film, 'Blood, Sweat and Tears' by Chris Jones and directed by Kristjan Knigge (July 2019).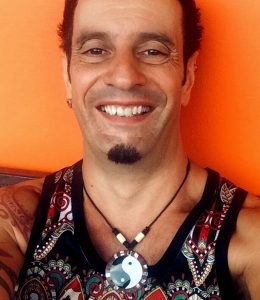 Pietro 'Peyoti' DiMascio
(Writer, Composer and Producer)